Want some inputs with that ?
The upper and lower Y1 to Y4 goes to the Databus of the 6502.
R/W is the Read Write from the 6502.
PHI2 is the clock from the 6502.
Address Enable is an Active Low enable from an address encoder such as an 74LS138. For example, the $A000-$AFFF, $B000-$BFFF or $C000-$CFFF pins on the Replica expansion port...
And finally the upper and lower A1 to A4 is the actual input.
The 74LS244 is actually two quad buffers on the same chip so that is why they appear to be separate even though they are on the same chip...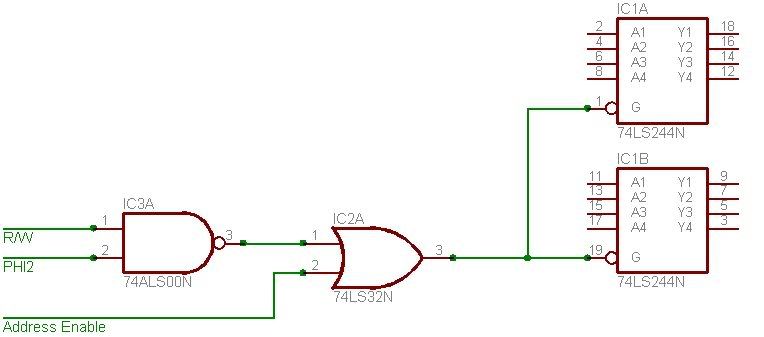 And if you don't feel like using the 74LS32 OR gate, it can be substituted with the extra NAND gates on the 74LS00 like this,
Have fun...